What Is an Internet Business Listing Website?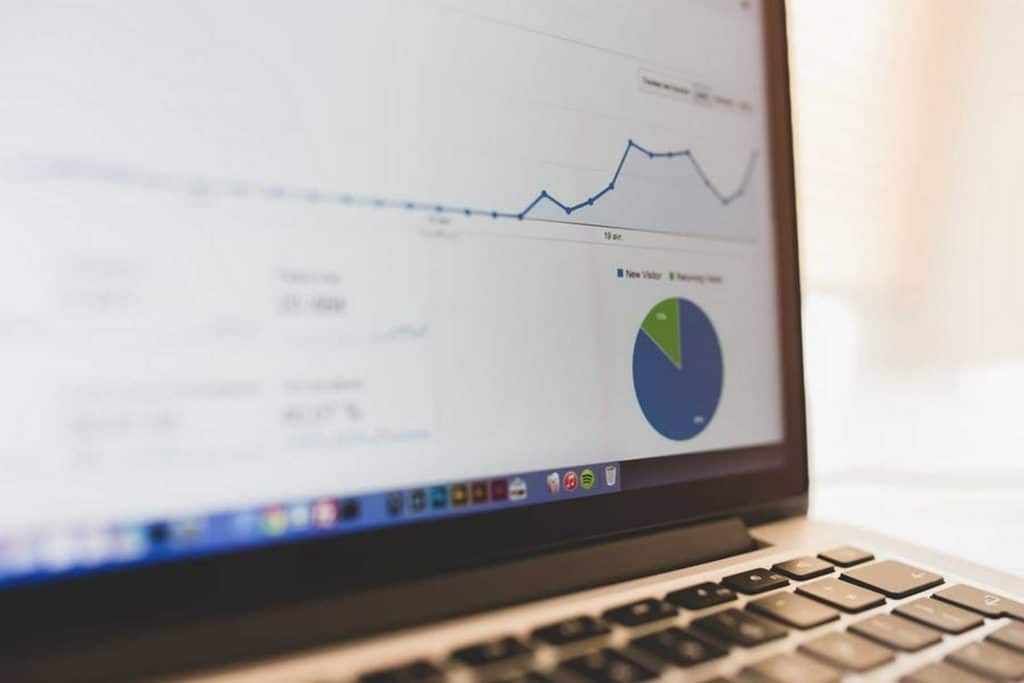 46% of Google searches are for local businesses. That figure shows that consumers want to find and shop local as often as possible. But, what happens if they can't find your business?
Without a business listing, sites go unseen by Google searchers. The result? They gravitate towards your competition or worse, the big businesses that consistently undercut you.
So first rule of thumb, don't let your site be a ghost, just hiding in the ethereal space of the internet!
That's where internet business listing websites come in handy. They make it easier for potential buyers to find your business through Google searches. Read on to learn how they work and how they can benefit you.
What Business Listing Websites Do
An internet business listing website (also called an online business directory) is a platform that allows businesses to create a profile and list their services. These websites are important because they provide a way for customers to find businesses online. Professionals call the primary information businesses to list on these websites "NAP+W," which breaks out into the following:
Name
Address
Phone number
Website
But, there is more information that you can list on these websites. For example, some sites might have hours of operation, extra phone numbers (like a direct line to customer service), and even reviews.
Customers can use these websites to search for businesses by category, location, or keyword. But, most often, the customer makes a Google search, and these websites populate with relevant information on the results page.
What Do I Get From Online Business Directories?
Business owners often ask, why should I use a business listing website? The real question is, why not? Most internet business listing websites are free to use like:
Yelp
Better Business Bureau
Google My Business
Twitter
Facebook
Yahoo
Angie's List
Those sites are but a few among the many free websites where you can list your business online. With no financial investment (only a time investment), you can only benefit from listing your business on these sites.
Increased Web Traffic
On average, 76% of website visits come from a search. Adding your business to business listing websites helps increase your web traffic because customers will be able to find your business. Customers won't have to play I-Spy with your website anymore.
Your web presence means nothing if search engines or web directories cannot channel potential business your way.
A Stronger Online Presence
After you register your domain and set up your site, you have a base-level web presence. But, that isn't enough to convince savvy consumers to choose your product or service.
Customers are very wary of businesses that seem illegitimate. If the only presence they can find of yours is your business website, they may experience uncertainty and move on. You can't afford that kind of loss!
By adding your business listing to other sites, you create more credibility for your business.
Additional Opportunities for Leads and Sales
We've already established that a ton of your website's traffic will come from search engines.
But, with business listing websites, you're expanding possible avenues for customers to take to your website. We love that!
Take Yelp or TripAdvisor for example. Many consumers use these websites in addition to or instead of Google to research services. Showing up in the results of these websites allows more and different people to learn about your business. The more inclusive your reach is, the better.
Increased Brand Awareness
When you add your business to an internet business listing website, you can control what information about your company will be displayed on the site.
You can further establish your brand identity using these sites, increasing awareness and recognition in your community. This stage is vital to your marketing funnel. If no one knows your business exists, how can they build a relationship with it and how can you establish trust?
More Review Opportunities
Did you know that consumers are more likely to choose a company with negative reviews over one with no reviews? Sure, your business may have customer testimonials on your website but if web users can't find reviews anywhere else, they start second guessing.
Listing your business on online directories gives your customers the opportunity to write reviews for you. Though you may prefer positive reviews, negative reviews can help you as well. Various business directories online allow you to interact with reviewers, save face, and offer solutions.
Most importantly, these strengthen your brand identity by attributing real experiences with the business you are building. People like to see the tangible actions and results that have been taken with your product or services.
Get the Most Out of Your Business Listing
Business listings are as useful as they are relevant. Once you list your business on an online directory, be sure to monitor it. Customers won't be able to contact you if your listing has the wrong phone number or address.
Like Drew Barrymore says - Do not miss the opportunity!
Business Listing Websites and SEO Benefits
SEO stands for search engine optimization. SEO is a complex process that business owners use to increase their position in Google search results. Among the driving factors for optimizing your search engine position are backlinks.
At a basic level, backlinks help Google recognize indexed websites as reputable and relevant to search terms. So, when you have trusted websites linking back to your business, the algorithm determines you are trustworthy by association.
This will help increase your domain authority. Websites with higher domain authority scores rank higher in organic Google search results. Therefore, using an online business directory can help your website's SEO.
Meaning, you can finally boost company awareness!
How to Choose a Business Listing Website
To ensure your business is seen by potential customers, you need to list it in as many online directories as possible. But with so many options out there, how do you choose the right listing website? Here are a few factors to consider:
How much traffic does the site get?
How easy is it to list my business on the site?
Does the site allow me to include all the important information about my business?
Does the site have a good reputation?
Are there any negative reviews about the site?
By taking these factors into consideration, you can narrow down your options and choose the best listing website for your business. And remember, if you no longer wish to list your business in any directory, you can always delete it. You have all the power!
Why Are Business Listing Websites Important to Your Small Business?
From Yelp and Yellow Pages to Google My Business, there are a plethora of sites where potential customers can find out more about your services. By making use of these platforms, small businesses can greatly increase visibility and attract new clients from surrounding areas.
Online business directories are also a great resource for getting the word out about special deals or discounts. Since customers often use these platforms to search for the best prices, having your offers prominently displayed on them will help draw in price-conscious shoppers looking to save money. Additionally, some listing websites also include customer reviews which can be useful in showing off customer satisfaction levels and helping create trust between prospects and businesses.
Lastly, online business listings provide an opportunity to interact with customers directly by responding to feedback or suggestions in a timely manner. This helps build loyalty with existing customers while also attracting new ones due to the positive comments they read about your service.
Manage Your WordPress Business Website
Business listing websites are one of many ways to get more users to your site. But, getting customers to your site is only half the battle. Once there, you need to make sure they stay long enough to make a purchase or make an inquiry.
If you are interested in an easier approach to updating and having all your correct information sent to over 50 business listing sites, schedule a call with us today so we can show you how we can help.
What Is an Internet Business Listing Website? Summary
• 46% of Google searches are for local businesses, proving that customers prefer to shop locally.
• Having no business listing on sites means companies miss out on Google searchers and lose potential customers.
• Internet business listing websites are platforms businesses can use to create a profile and list services including name, address, phone number, website, and more.
• Free business listing sites include Yelp, Better Business Bureau, Google My Business, Twitter, Facebook, Yahoo and Angie's List.
• Listing on these sites helps increase web traffic, promotes a stronger online presence with credibility and trustworthiness, and provides additional opportunities for leads and sales through search engine visibility and increased brand awareness.
• Using an online business directory helps SEO due to the backlinks it creates.
• Companies should consider factors like traffic level when selecting a listing website
What Is an Internet Business Listing Website? FAQs