What Are Bounce Rates and Why Do They Matter?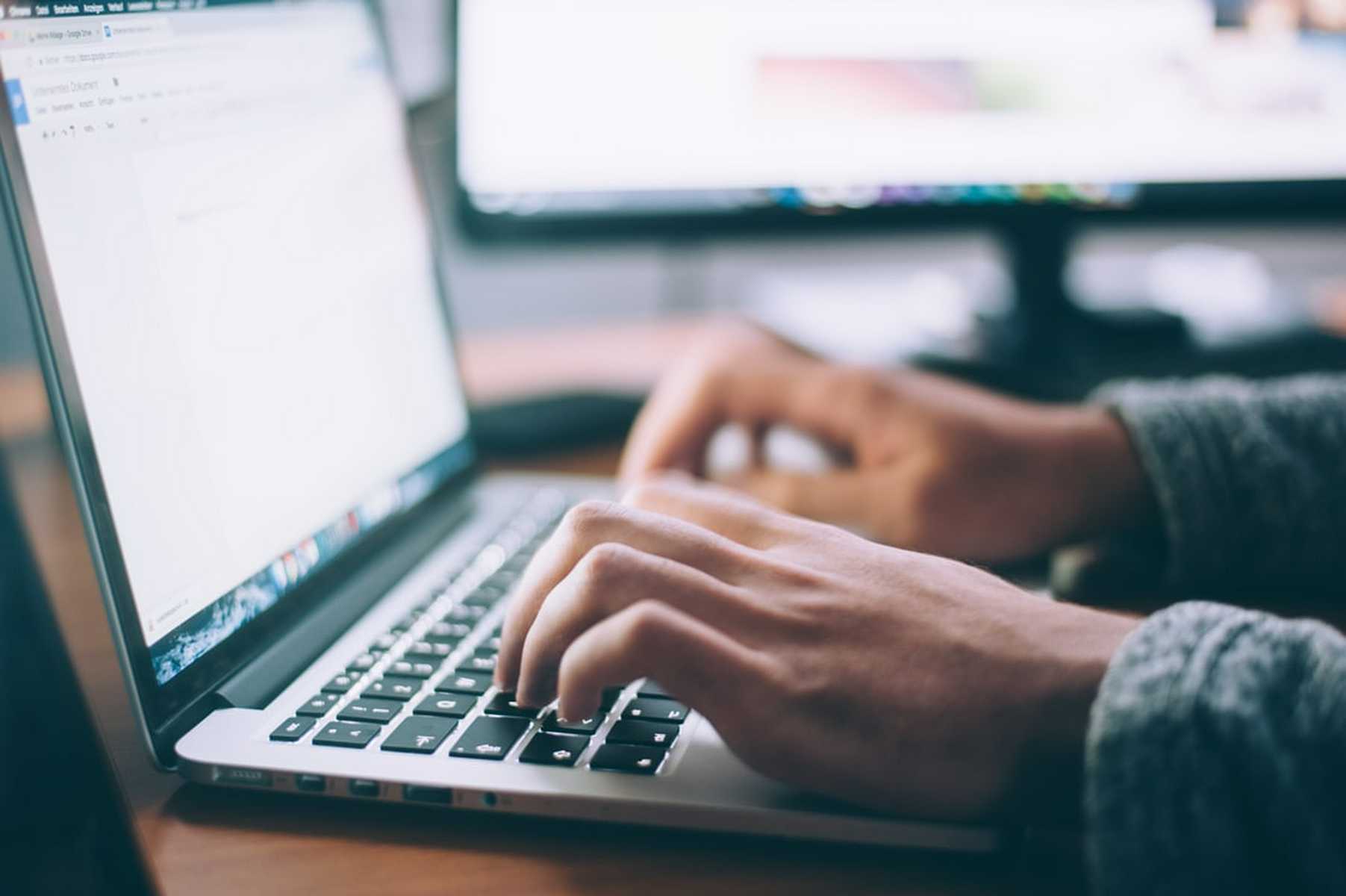 Your bounce rate can increase as much as 90% if your website is slow. For that reason alone, it's important to keep your site running as efficiently as possible. But what is a good bounce rate, and how can you improve yours?
No, it is not how many times Lebron dribbles during a game. A bounce rate is the percentage of visitors to a website who leave the site after viewing only one page. So you can exhale with relief now you know you aren't being dunked on.
The average bounce rate for a website is between 40-60%. Anything over 60% is considered high, and anything under 40% is considered low.
There are several factors that can contribute to a high bounce rate. Keep reading to learn more about what causes high bounce rates and how you can improve yours.
1. Slow Loading Times
A slow-loading website is one of the main culprits. If your site takes longer than three seconds to load, you're likely to lose nearly half of your visitors. People are used to receiving immediate responses in today's fast-paced world.
If they have to wait more than a few seconds for your site to load, they're likely to bounce off your page.
There are several ways to speed up your site. One is to reduce the size of your images. Another is to make sure you're using a fast web host.
If yours is slow, ask Your WP Guy about how you can get on theirs. Its quick, effective, and they can set you up with a caching plugin to speed up your WordPress site.
2. Complex Navigation
Your navigation should be easy to understand and use. If it's not, people will get frustrated and leave. My abandonment issues could never deal with all that loss!
Make sure your menus are clear and easy to use. Use drop-down menus sparingly, and don't bury important pages on your site.
3. Lack of Engaging Content
If your content isn't interesting or engaging, people will quickly lose interest and leave. Avoid cringe or offensive material at all costs, unless that is your market then go full Jerry on them!
Write compelling headlines and subheadings that grab the readers attention and keep it. Just think, if you are falling asleep writing it, then someone's falling asleep reading it!
To accompany your writing elements, be sure to use strong images and videos to break up your text and add visual interest. After all, attention span is shorter than ever. The more attention grabbing statements you make, the better.
4. Pop-Ups and Distracting Ads
Pop-ups can be more annoying than your mother in law popping in unannounced. Give me a warning call next time Susan!
Plus they're often used to sell products, services, collect email addresses, and offer discounts.
So if you do use pop-ups, make sure they're actually relevant to your audience and not too intrusive. Most importantly make sure they are giving something of value.
5. Poorly Designed Website
A poorly designed website is another common cause of high bounce rates. If your site is difficult to navigate or doesn't look professional, people will assume that your business is the same way.
In this case, customers will judge a book by its cover. Make sure your site is well-designed and easy to use.
You can improve your bounce rate by paying attention to the factors that cause it to increase. By improving your loading times, designing better navigation, and creating more engaging content, you can keep people on your site longer and improve your chances of converting them into customers.
The exception to all of this is cragislist.com, that site proves you can look awful and still do amazingly.
6. Not Having a Clear CTA
Your call-to-action (CTA) is one of the most important elements of your website. It's what tells visitors what you want them to do next. You want me to do what? Wait, I'm confused.
If your CTA is unclear or nonexistent, people will leave your site without taking any action.
For example, we want people to take a look at our maintenance plans. So we might say: "Schedule an appointment today to discuss your WordPress website needs!"
7. Failing to Optimize for Mobile
More and more people are using their phones and tablets to browse the internet. If your site isn't optimized for mobile, you're likely to lose a lot of visitors. Make sure your site is responsive and looks good on any and all devices.
Here is a cool tool to use to check responsiveness from your browser: https://responsivedesignchecker.com/
8. Not Tracking Your Results
If you're not tracking your results, you won't know what's working and what isn't. Use Google Analytics to track your bounce rate and other important metrics. This will give you the information you need to make changes to improve your site. There's always room for improvement!
Why It's Important to Pay Attention To Your Bounce Rate
Bounce rates are important because they give you an idea of how well your website is performing. Check your web traffic analytics. If you have a high bounce rate, it means that people are leaving your site without taking any action.
This can effect your business in several ways. First, a high bounce rate means that you're losing potential customers. If people are coming to your site and leaving without buying anything, you're losing out on revenue.
Second, a high bounce rate can hurt your search engine ranking. Google and other search engines use a variety of factors to determine where to rank websites in their search results. One of those factors is time on site.
If people are leaving your site quickly, it tells Google that your site isn't relevant or useful. This can lead to a lower search engine ranking, which means less traffic and fewer customers.
Finally, a high bounce rate can damage your brand that you so carefully built.
If people come to your site and have a bad experience, they're likely to tell their friends about it. Boy can Kathy spread an opinion like wildfire! That negative word-of-mouth + a scathing yelp review can really harm your business.
How to Improve Your Bounce Rate
There are a few things you can do to improve your bounce rate. First, take a look at the factors that can cause a high bounce rate. If any of them apply to your website, make the necessary changes.
Make sure to pay attention to your loading times as it is one of the most important factors listed. If your site is slow, people will leave before they even have a chance to see what you have to offer. Use Google's Page Speed Insights tool to find out how you can improve your loading times.
Also, make sure your site is easy to use and navigate. People should be able to find what they're looking for without difficulty. Use clear menus and include a search function on your site.
Finally, create compelling content that engages visitors and keeps them on your site. This can be in the form of blog posts, info graphics, videos, or anything else that is interesting and informative.
If you make these changes, you should see a decrease in your bounce rate and an increase in the number of people taking action on your site.
Get a Good Bounce Rate
If you're doing all these things and you're still chasing a good bounce rate, you might need the help of a professional website developer. That's where we step in! At Your WP Guy, we specialize in website design and optimization and can help you create a site that is fast, easy to use, and engaging.
We'll perform a web traffic analysis to identify the root cause of your high bounce rate and implement our recommendations on how to improve it. Request an appointment today to learn more about how we can improve your website and increase your conversion rate.
What Are Bounce Rates and Why Do They Matter? Summary
• Bounce rate is the percentage of visitors to a website who leave after viewing one page.
• Average bounce rate is between 40-60%. Over 60% is considered high, under 40% is low.
• Slow loading times, complex navigation, lack of engaging content, pop-ups/distracting ads, poorly designed website and not having clear CTAs can increase bounce rates.
• Optimize for mobile by using responsive design and track results using Google Analytics.
• High bounce rates mean fewer potential customers, lower search engine rankings and damage to your brand.
• Improve site loading times, design better navigation & use engaging content to keep people on your site longer and increase conversion rate.