What are the Top 5 SEO Tools?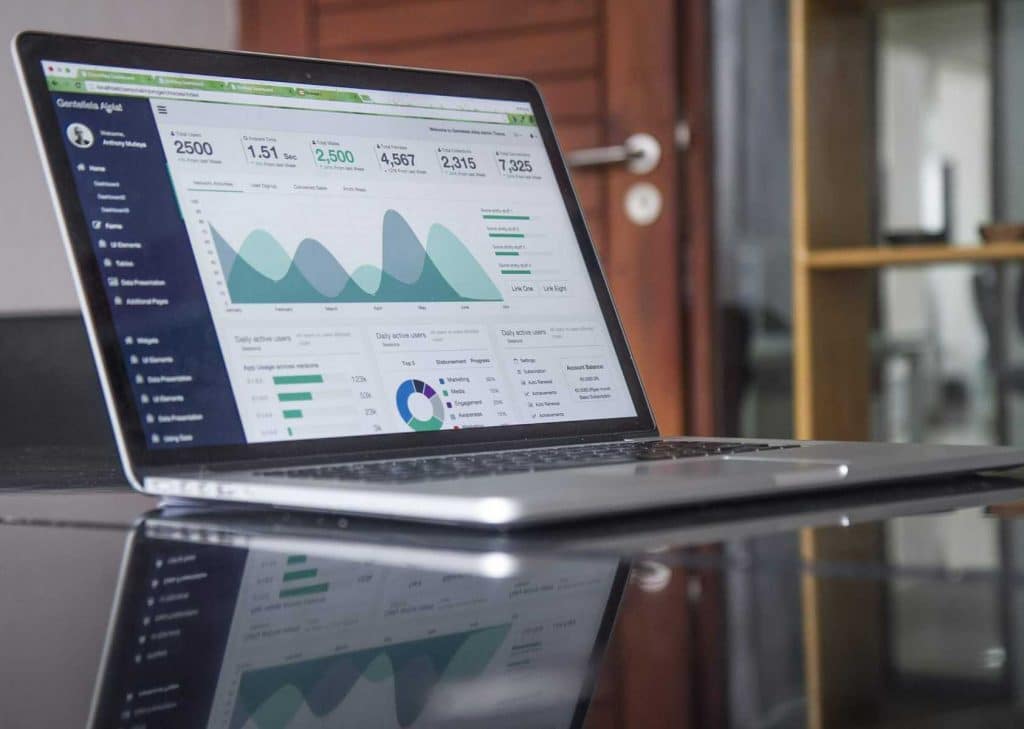 Digital marketing has revolutionized the way businesses communicate with their customers. At the top is the search engine optimization (SEO), which is the most important digital marketing piece that has to be implemented across different marketing platforms.
Well, that's easier said than done!
Coming up with a functional SEO strategy might be a walk in the park; however, its implementation is what separates a successful internet marketing campaign from a failed one.
Do you know why?
SEO marketing gets complicated every day as more marketing tools are introduced into the market; hence it's challenging for novice marketers to pick what works for them.
The thing is that there are several SEO tools for each individual function. Therefore, marketers have to constantly play the 'trial and error' game until they find a perfect combination of tools that work for them.
No more hassle!
Think of a Handyman. He is armed with his tool belt, and trusty tools to help him finish a job well and er...efficiently.
We have picked the top 5 best SEO tools in 2022 based on their popularity amongst top digital marketers and highlighted why they are the best ingredients for your next digital marketing strategy! So start using these to stock your own tool belt!
1. Spyfu
No, it's not an action movie. Spyfu is a search analysis tool that you can use for your search engine optimization.  You can use it in;
SEO research
Keyword research
Domain reviews
SERP analysis
These areas are essential in any viable digital marketing blueprint, and Spyfu offers an in-depth analysis of their performance.
One of the most notable features of Spyfu is the Spyfu Kombat feature which has been voted as the editor's choice by PC mag due to its ease of use and versatility. (Still not an action movie.)
You can use the Spyfu Kombat to check on domains ranking and areas where it shows up on Google searches.  This allows you to access keywords bought by specific domains on Adwords and their organic rank in the past 14 years. Crazy, right?
Well, it gets better. Spyfu further gives you options that you can use to connect to these domains and use them to find traditional leads such as emails, addresses, phone contacts, and social media. KACHOW!
More Spyfu features
Unlimited backlinks
In-depth SEO and Adword Advisor reports
Backlink, domain, and keyword searches
Data and backlink exports
Organic ranking history
Organic keywords
API Access
Paid keywords
Benefits of using Spyfu
Domain search
Smart recommendations
Monitoring tools
Reliable contact information
Web-based, desktop, and smartphone integrated
2. SEMRush
SEMRush's importance in SEO marketing cannot be overstated, as it is the foundation of any SEO marketing arsenal. Plus you don't even have to be in a hurry to use it! The tool's main task is to optimize SEO, but you can also use it in advertising, content creation, competitive research, social media, and reporting.
The 2019 award-winning SEO tool has more than 6 million users, including eBay, HP, and Quora companies (also Your WP Guy!).
As a digital marketer, you can use SEMRush to generate backlinks and reports from your competitors from up to 5 different websites at once. Now that's what I call multitasking!
Features of SEMRush
Domain overview
Position tracker
Keyword research
Traffic analysis
Marketing insights
Benefits of using SEMRush
Seamless reports on your Organic ranking
Development of compelling PPC strategies
Optimizes your content
Analyzes and tracks social media performance
Ahrefs! Not the sound your grandpa makes when he sneezes but - you guess it -  another SEO tool. It's actually a toolkit that features a buffet of different tools and arguably has the world's most extensive index for live backlinks. In addition, the site offers competitors' domain analysis, website SEO monitors for organic searches and analyzes content ranking processes.

Fortunately, the site offers free training on how you can quickly make the most of the platform.  Afterward, you can sign up if you feel that it meets your SEO marketing needs. Can't turn down free!

Features of Ahrefs 

Site explorer
Domain comparison
Batch analysis
SEO toolbar
Rank tracker
Keyword explorer
Content explorer
Alerts

Benefits of using ahref 

Access to infinite live backlinks
Competitors search and monitor using the explorer tools
Content optimization
Tracks organic searches on your website
Compatible with mobile and desktop web browsers
You can explore keyword performance in different geographies

4. Google Keyword Planner

Every SEO marketer knows that keywords can make or break your SEO strategy hence the need to get it right. Therefore Google Keyword Planner is an essential tool in SEO marketing.

The tool lets you draft a robust keyword list that ranks in different search categories. Keyword searches and implementation dictate the profitability of your PPC and SEO more than what Google Ads Suite offers.

According to Neil Patel, Google Keyword Planner is essential in coming up with keyword ideas or a group of ideas and analyzing how they may perform based on keyword projections yielded by the tool. He may not be the Zohan, but he knows his keywords!

Google Keyword Planners give you four search options;

Type in the keyword you like to analyze
Combine two keyword lists to form a super list
Pick keywords based on historical search volumes
Provide keywords based on click and cost performance forecasts

Features of Google Keyword Planner

Grouped ideas
Enhanced monthly search details
Add to existing campaigns
Daily budget suggestions

Benefits of Google Keyword Planner

Allows you to spy on and snag your competitors' keywords
You can search local keywords faster
Creates AdWord campaigns easily
Works best for niche marketers
It can create a silo structure for your website, enhancing its relevance

5. Moz Pro

Moz Pro SEO tool focuses on ramping up your traffic, visibility, and rankings on search engines. The site's main feature, Moz spider, highlights potential improvements to your SEO strategy and possible remedies. The spider can also track the performance of your keywords through thousands of websites and generate relevant feedback.

Moz Pro features

Available on smartphone and desktop web browsers
Available in English
Impressive customer support and help center
API
Access controls/permissions enhance privacy
Activity dashboard
Alerts and notifications

Benefits of using Moz Pro

You get to monitor keyword ranking
Fixes crawlability challenges
Generate SEO reports

Why Are SEO Tools Important to Your Small Business?

With effective SEO tools, small businesses can ensure that their content is reaching new customers and generating more leads and sales. It's like having an expert PR team helping take their business to the next level - when used strategically, SEO tools can help you get a competitive edge over other sites.

With the proper use of SEO tools, you don't need to pay extra money on an external team or any additional services. Plus, SEO tools can help boost organic traffic and better target potential customers based on their interests and preferences. 

Parting Words

There are dozens of SEO marketing tools on the internet, and getting the right one might feel like looking for a needle in a haystack. Our list of top 5 best SEO tools should be considered in every SEO strategy. Successful digital marketers have tested and reviewed these tools, and feedback is overwhelmingly positive.

There are more to digital marketing than just fixing a bunch of keywords. You should also monitor the performance of your website and let an expert carry out professional website maintenance at least once a month. This way, your site can remain fast and secure.

What are the Top 5 SEO Tools? Summary

• Digital marketing has revolutionized the way businesses communicate with their customers, and SEO is at the forefront.

• Generating an SEO strategy is relatively straightforward; however, its implementation can be tricky.

• The top 5 best SEO tools are Spyfu, SEMRush, Ahrefs, Google Keyword Planner and Moz Pro.

• Each tool offers features such as site overviews, position trackers, keyword research and API access which aid in successful digital marketing campaigns.

• It's important to monitor website performance and carry out professional maintenance on a regular basis.
How do I choose the right SEO tool for my digital marketing needs?
Choosing the right SEO tool for your digital marketing needs is crucial for the success of your online strategy. The selection process should be based on several factors:
Firstly, consider your specific goals. Are you aiming to improve keyword research, track competitors, or analyze backlinks? Each SEO tool excels in different areas, so knowing your objectives is essential.
Secondly, assess your budget. SEO tools come in a range of price points, so it's vital to choose one that aligns with your financial resources. Some tools offer free trials, which can help you evaluate their suitability before committing.
Thirdly, think about user-friendliness. An intuitive interface and ease of use are essential, especially if you're new to SEO. Look for tools that provide clear tutorials or customer support.
Lastly, consider scalability. Your digital marketing efforts may grow over time, so it's wise to choose a tool that can accommodate your expanding needs.
Taking these factors into account will help you make an informed decision and select the SEO tool that best suits your digital marketing strategy. Remember that what works for one business may not work for another, so it's essential to choose a tool that aligns with your specific objectives and resources.
Are there any free SEO tools that are effective for small businesses?
Yes, there are several free SEO tools that can be highly effective for small businesses looking to enhance their online presence. Here are a few notable ones:
Google Analytics: This powerful tool provides insights into your website's performance, visitor behavior, and more. It's essential for tracking your website's traffic and understanding user interactions.

Google Search Console: Another free tool from Google, Search Console helps you monitor your website's presence in Google search results. It provides valuable data on search queries, indexing issues, and click-through rates.

Google Keyword Planner: While it's primarily designed for Google Ads, the Keyword Planner is a valuable resource for keyword research. It helps you identify relevant keywords and estimate their search volume.

Yoast SEO: If you're using WordPress for your website, the Yoast SEO plugin can be a game-changer. It assists with on-page optimization by offering suggestions for improving your content's SEO.

Ubersuggest: Ubersuggest is a free keyword research tool that provides insights into keyword difficulty, search volume, and content ideas. It's particularly useful for content creators and bloggers.

AnswerThePublic: This tool helps you discover popular questions and queries related to your niche. It can be a goldmine for content ideas that address specific user needs.
While these free tools offer valuable assistance, keep in mind that they may have limitations compared to their paid counterparts. Small businesses can start with these tools to build a solid foundation for their SEO efforts and consider upgrading to premium options as their budgets and needs grow.
How often should I monitor my SEO performance using these tools?
Monitoring your SEO performance is an ongoing process that requires regular attention. Here's a recommended schedule for using these tools effectively:
Daily: Check your website's traffic and performance in Google Analytics. Look for any sudden drops in traffic or unusual behavior that may require immediate attention.

Weekly: Review your keyword rankings and organic search traffic trends in your chosen SEO tool (e.g., SEMRush, Ahrefs). This helps you stay updated on your website's search visibility.

Monthly: Dive deeper into your SEO analytics. Examine your website's overall performance, including organic search traffic, conversions, and user behavior. Identify areas for improvement and plan your content strategy accordingly.

Quarterly: Conduct a comprehensive SEO audit using the tools to assess your website's health. Check for technical issues, broken links, and other on-page SEO factors. Make necessary adjustments to your strategy based on the audit findings.

Annually: Set aside time for a strategic review of your SEO strategy. Evaluate your long-term goals, competitive landscape, and the effectiveness of your chosen SEO tools. Consider whether it's time to upgrade or switch to different tools based on your evolving needs.
By following this monitoring schedule, you'll be able to stay proactive in optimizing your website's SEO performance and adapting to changes in search engine algorithms and user behavior.
Can I rely solely on SEO tools for my digital marketing success?
While SEO tools are invaluable for optimizing your digital marketing efforts, relying solely on them may not guarantee success. Here's why:
Content Quality: SEO tools can help you identify keywords and track rankings, but they can't create high-quality, engaging content. Content remains a vital component of digital marketing, and its quality directly impacts your audience's perception and engagement.

User Experience: SEO tools may not provide insights into the user experience on your website. Factors like page load times, mobile-friendliness, and intuitive navigation play a crucial role in retaining visitors and converting them into customers.

Competitive Analysis: While SEO tools offer competitor insights, a comprehensive competitive analysis often requires a human touch. Understanding your competitors' strategies, content, and user engagement tactics can't be fully automated.

Strategy Adaptation: Digital marketing is dynamic, with search engines and user behavior constantly evolving. Relying solely on tools may lead to a lack of adaptability. Human expertise is essential for adjusting your strategy in response to changing trends.
In summary, SEO tools are powerful aids in digital marketing, but they should complement a broader strategy that includes quality content creation, user experience optimization, competitive analysis, and a willingness to adapt to industry shifts. Combining the capabilities of SEO tools with human expertise can lead to more significant digital marketing success.
What is the role of backlinks in SEO, and how can SEO tools help in backlink analysis?
Backlinks, also known as inbound links, are links from other websites to your site. They play a crucial role in SEO because search engines like Google view them as endorsements of your website's authority and relevance. Here's how SEO tools can assist in backlink analysis:
Identifying Backlinks: SEO tools like Ahrefs and SEMRush can help you discover who is linking to your website. They provide a list of all the websites that have linked to your content, allowing you to see where your backlinks are coming from.

Assessing Backlink Quality: Not all backlinks are created equal. SEO tools can evaluate the quality of backlinks by considering factors such as the domain authority of the linking site, the relevance of the content, and the anchor text used. High-quality backlinks from authoritative sources are more valuable.

Competitor Analysis: SEO tools can also help you analyze the backlink profiles of your competitors. You can identify their most valuable backlinks and potentially pursue similar ones to boost your own SEO efforts.

Monitoring Backlink Growth: SEO tools can track changes in your backlink profile over time. This helps you identify new backlinks and any potentially harmful links that may negatively impact your SEO.

Disavowing Toxic Backlinks: If you discover low-quality or spammy backlinks pointing to your site, SEO tools can assist in creating a disavow file that tells search engines to ignore those links. This can protect your site from potential penalties.
In summary, backlinks are essential for SEO, and SEO tools provide valuable insights and data to help you manage and optimize your backlink profile effectively.
Are SEO tools suitable for businesses of all sizes, or are they more beneficial for larger enterprises?
SEO tools can be beneficial for businesses of all sizes, from small startups to large enterprises. Here's how they cater to different business needs:
Small Businesses: For small businesses with limited resources, SEO tools can be especially valuable. They provide cost-effective solutions to improve online visibility, track performance, and identify areas for optimization. Many SEO tools offer free or affordable plans with essential features that cater to the specific needs of small businesses.

Mid-sized Businesses: Medium-sized businesses can benefit from a broader range of features offered by SEO tools. These tools help in managing more extensive websites, conducting in-depth competitor analysis, and optimizing content for specific keywords. They also aid in scaling digital marketing efforts.

Large Enterprises: Large enterprises often have complex digital marketing needs. SEO tools offer advanced features like custom reporting, API integrations, and in-depth analytics, making them indispensable for managing extensive online ecosystems and tracking performance across multiple brands or divisions.

Agencies and Consultants: Digital marketing agencies and consultants use SEO tools extensively to manage multiple client accounts efficiently. These tools provide the scalability and data insights needed to offer tailored strategies and demonstrate ROI to clients.
In essence, the scalability and versatility of SEO tools make them suitable for businesses of all sizes. The choice of a specific tool and plan should align with a company's goals, budget, and the scale of its digital marketing efforts.
How can SEO tools help improve my website's local search visibility?
Local search visibility is crucial for businesses that rely on local customers. SEO tools can play a significant role in enhancing your website's presence in local search results:
Keyword Research: SEO tools can help you identify relevant local keywords and phrases that potential customers use when searching for businesses like yours in your area. This includes terms like "near me," "in [city]," and specific local keywords.

Google My Business (GMB) Optimization: Many SEO tools offer features that allow you to manage and optimize your Google My Business listing, a critical component of local SEO. You can update your business information, respond to reviews, and monitor your GMB performance.

Local Citations: SEO tools can assist in managing your local citations, which are mentions of your business name, address, and phone number (NAP) on other websites and directories. Consistent NAP information across the web is vital for local SEO, and tools can help you audit and correct discrepancies.

Competitor Analysis: You can use SEO tools to analyze the local SEO efforts of your competitors. Discover where they are listed, their backlink sources, and their keyword strategies, and use this information to refine your own local SEO strategy.

Local SEO Audits: Many tools offer local SEO audit features that assess your website's performance in local search and provide recommendations for improvement. This can help you identify and fix issues that may be hindering your local visibility.
By leveraging the capabilities of SEO tools, you can fine-tune your local SEO strategy, optimize your online presence for local search, and attract more customers from your target geographic area.
Can SEO tools help with content optimization and creation?
Yes, SEO tools can be invaluable for content optimization and creation. Here's how they assist in this crucial aspect of digital marketing:
Keyword Research: SEO tools provide insights into relevant keywords and phrases that users search for. By identifying high-traffic keywords related to your niche, you can create content that aligns with user intent and addresses their needs effectively.

Content Gap Analysis: SEO tools can analyze your existing content and identify gaps in your content strategy. They highlight topics or keywords that your competitors are ranking for but you're not, helping you identify content opportunities.

On-Page SEO Recommendations: Many SEO tools offer on-page optimization suggestions. They provide recommendations for optimizing title tags, meta descriptions, header tags, and content structure to improve your page's search engine ranking.

Content Performance Tracking: SEO tools allow you to track the performance of your content over time. You can monitor rankings, organic traffic, click-through rates, and user engagement metrics to assess the effectiveness of your content and make data-driven improvements.

Competitor Content Analysis: You can analyze the content strategies of your competitors using SEO tools. Discover their top-performing content, the keywords they target, and their backlink sources. This information can inspire your content creation strategy.

Content Audits: SEO tools can perform content audits to identify duplicate or thin content that may harm your SEO efforts. They help you clean up your website and ensure that your content is high-quality and unique.
In summary, SEO tools are valuable companions for content optimization and creation. They provide data-driven insights, recommendations, and competitive analysis that can elevate the quality and effectiveness of your content marketing efforts.
How can SEO tools help businesses stay competitive in the digital landscape?
SEO tools play a pivotal role in helping businesses remain competitive in the ever-evolving digital landscape. Here are some ways in which they contribute to competitiveness:
Keyword Insights: SEO tools provide valuable keyword insights, helping businesses understand what their target audience is searching for online. By optimizing content around these keywords, businesses can attract relevant traffic and compete effectively.

Competitor Analysis: SEO tools allow businesses to analyze their competitors' strategies. This includes identifying their top-ranking keywords, backlink sources, and content tactics. Armed with this information, businesses can make informed decisions to outperform their rivals.

Performance Tracking: Businesses can track their website's performance in real-time using SEO tools. This includes monitoring rankings, organic traffic, click-through rates, and conversion metrics. Such data empowers businesses to make adjustments and adapt to changing market conditions swiftly.

Content Optimization: SEO tools assist in content optimization, ensuring that businesses create high-quality, SEO-friendly content that resonates with their audience. This not only helps with search engine visibility but also enhances the user experience.

Technical SEO: SEO tools help businesses identify and resolve technical issues on their websites, such as broken links, page speed problems, and mobile-friendliness issues. A technically sound website is essential for SEO and user satisfaction.

Local SEO: For businesses with physical locations, SEO tools aid in local search optimization. They help manage Google My Business listings, track local citations, and improve online visibility in specific geographic areas.
In conclusion, SEO tools empower businesses to make data-driven decisions, optimize their online presence, and stay competitive in the digital landscape. By leveraging the insights and capabilities of these tools, businesses can adapt to changing trends and maintain their position in the online marketplace.