10 Proven Ways to Drive Quality Website Traffic That Converts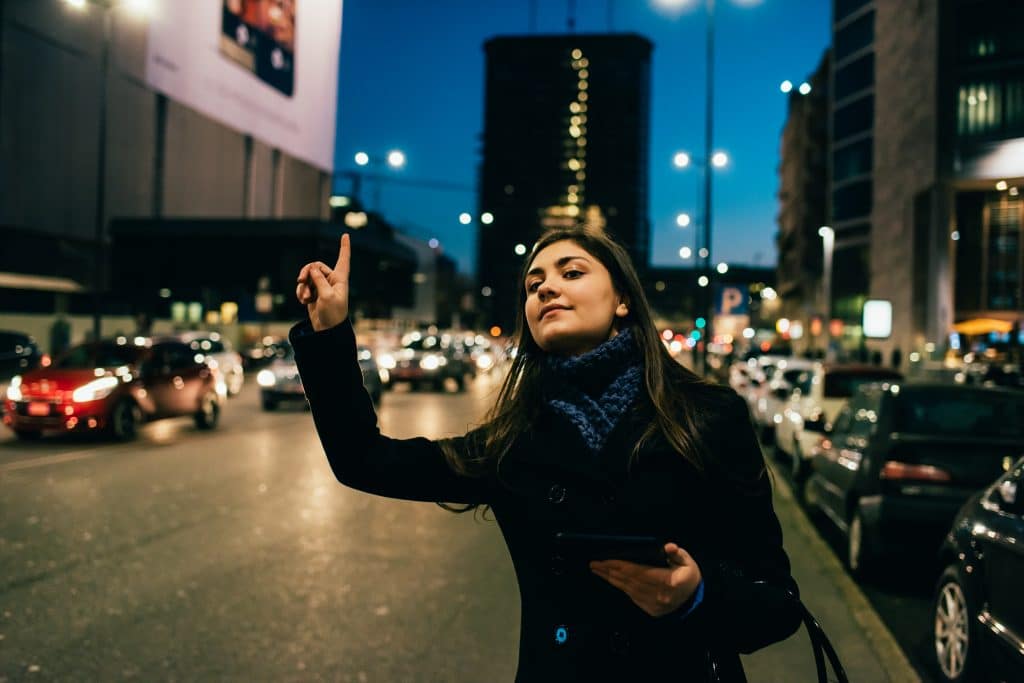 Have you spent loads of money to make your web pages brand new but still get only a few clicks? It's one thing to create an online presence and something entirely different to dominate the digital world. You'll need to put some effort if you want to gain website traffic and convert it into potential customers.
But that can be tricky. Especially if you're an entrepreneur juggling multiple things at once.
Worry not, Your WP Guy has your back.
Here's our quick insight into web traffic generation.
Explore Search Engine Optimization
If you aren't already using SEO, you may be sleeping on a gold mine. El Dorado? Not not the city of gold exactly, but very close.
Search engine optimization is among the best strategies to increase website ranking on popular search engines and broaden your brand's customer reach. While there are multiple techniques to employ, common ones include regular content posting, using targeted keywords, link building and focusing on user experience.
Remember that SEO strategies evolve as technology changes. Therefore, you might want to keep up with SEO trends like voice search optimization and artificial intelligence-powered software. Integrating the old and the new SEO techniques will likely impress internet users and Google.
Loading Speeds and Website Traffic
Fast-loading web pages are paramount to attracting website traffic. They impress on first use by presenting content within seconds, meaning internet users can gain and maintain interest in what you're selling. Especially when in 2022, we all have the attention span of a horsefly.
One way to speed up your website page is through caching.
A web cache gives your website the capability to create and store data files and present them during future requests for the same, rather than re-downloading it fresh from the server. That means a repeat visitor or someone with a previously requested question will have a fast browsing experience. Ooooh weeee!
Repurpose Your Content
Creating original content can sometimes be taxing, not to mention time-consuming. But did you know that you can repurpose old content and not compromise your website traffic? Even repeat visitors will feel like they're seeing something original and unique. Not to mention sustainable!
A common way to repurpose content is changing blogs into e-books, podcasts, info-graphics, and videos. You can now post the content on other online platforms like social media outlets to generate new views, comments, clicks and shares. That'll ultimately help draw internet users to your website, boosting your website traffic and eventually increasing customer conversions.
Have an Active YouTube Channel
YouTube is a popular social media platform with billions of active users. It attracts many due to entertainment content, but some people end up here to check out their favorite brands. All you should do is create a YouTube channel for your business and upload how-to videos, especially if you're selling items that require demonstration.
When someone checks your videos and likes what they see, they might naturally decide to visit your web page for more and even become loyal customers. You could also embed YouTube videos on your website to engage current web visitors. Your web pages and YouTube platform can complement each other to generate the website traffic you need.
Then you too can be the next…er Hank the Science Guy? Jenna Marbles? Wait, is everyone a YouTube star now?!
Consider Using Back-links
You know the phrase scratch my back, and I'll scratch yours? Your company can reach out to other companies in a similar fashion to link back to your pages and enhance website traffic. In return, you could do the same for them and have a mutually benefiting relationship. That's the beauty of inbound links.
Inbound links or back-links are great for SEO, catapulting your web pages to the top of SERPs and increasing website traffic and customer conversions. These links can see you make a killing on sales if you find the right partner websites.
Guest Posting Can Help
Remember inbound links? Writing guest posts for other websites can help generate back-links to your website, boost referral traffic and enhance SERP ranking. However, it's wise to take the time to find the perfect companies for your guest blogs.
Begin by thoroughly researching websites within your line of business. Next, vet the content on the guest website and ensure that it's at par with your quality standards. Don't forget to check their domain authority and go through their guest post requirements and guidelines.
Optimize Your Website for Mobile
In today's digital world, everyone seems to be on their phone. About 90% of internet users use mobile devices as smartphones and tablets stand supreme against desktop surfing. You ought to improve the performance of your website on mobile to attract this traffic.
Mobile users are notorious for having a short attention span.
So if they don't like your website's experience instantly, they'll make like Snoop Dog and drop you like it's hot.
You might want to focus on a responsive design, user-friendliness and quick loading times on multiple devices. Optimizing web performance on mobile translates to increased web traffic.
Take Steps to Reduce the Bounce Rate
When people click on your website, the ideal scenario is to have them stay for longer and possibly turn into prospects or paying customers. However, sometimes the opposite may happen, and the traffic leaves without taking any action — that's the bounce rate.
Paying attention to the bounce rate and ensuring it's as low as possible can help you maintain website traffic. One trick we recommend is using catchy words and phrases within your content and headlines to glue web visitors to your page. It's also wise to create easily consumable content, like using short paragraphs for easy readability on desktop or mobile.
Incorporate Internal Links in Website Content
Internal links back-link to content on your web pages. They help connect page readers to specific items of interest easily. All while using back and forth pathways. If you have quality and engaging content, internal linking is an ideal strategy for converting satisfied website visitors into repeat consumers.
The internal linking strategy is also perfect for SEO as it can help boost your site's credibility on popular search engines. Remember that SEO is crucial to expand your website traffic base and increase the likelihood of conversions.
Why Is Website Traffic Important to Your Small Business?
Small businesses often struggle to get noticed by potential customers - but with effective website traffic techniques, you can make sure that your content is reaching the right people and getting more attention. It's like having a whole marketing department helping you promote your business - when used strategically, website traffic can help you maximize your web presence and reach new customers.
Small businesses may not have enough resources to hire professionals to advertise their websites - but by using these tips to boost website traffic, you don't need to pay extra money on an external agency or any additional services. Plus, website traffic can help boost organic rankings and better target potential customers based on their interests and preferences.
List Your Website on Local Online Directories
People often want the easy way out. It's no wonder internet users tend to search for business services in online directories before embarking on a comprehensive search. You can generate new leads and capture this traffic flow by registering your business in local online directories. However, you'll need to use reputable sites specific to your market niche.
Do you need help with website traffic? Your WP Guy can help with these and more marketing strategies as we have various tools in our arsenal, including online directory listings. Schedule an appointment today for further details.
10 Proven Ways to Drive Quality Website Traffic That Converts Summary
• Search Engine Optimization (SEO) is a great strategy to increase website ranking on popular search engines, with techniques including regular content posting, use of targeted keywords and link building.
• Improve loading speeds through caching and optimize for mobile to attract more website traffic.
• Repurpose old content, have an active YouTube channel, take advantage of back-links and guest posting for increased web traffic.
• Reduce bounce rate through catchy words and phrases in content/headlines and create easily consumable content; use internal links to convert satisfied visitors into repeat customers.
• List website on local online directories to capture new leads.
Why is Search Engine Optimization (SEO) important for increasing website traffic?
Search Engine Optimization (SEO) is crucial for boosting website traffic because it helps improve your website's visibility on popular search engines like Google. By implementing SEO techniques such as regular content posting, using targeted keywords, and building quality backlinks, you can increase your website's ranking in search engine results pages (SERPs). When your website ranks higher, it becomes more likely to attract organic traffic from users searching for relevant information or products in your industry.
SEO is an ongoing process that adapts to evolving technology and user behavior, including trends like voice search optimization and AI-powered search engines. By staying up-to-date with these trends and continuously optimizing your website, you can impress both users and search engines, resulting in increased website traffic and a broader customer reach.
How can website loading speeds impact your traffic?
Fast-loading web pages are essential for attracting and retaining website traffic. When your web pages load quickly, they provide a seamless and engaging user experience, which is particularly important in today's fast-paced digital world. Users have limited patience, and if a website takes too long to load, they are likely to abandon it and look elsewhere for information or products.
One effective way to speed up your website is by implementing caching. A web cache stores and retrieves data files, allowing repeat visitors or users with previously requested content to access it more quickly. This enhances the browsing experience and keeps users engaged with your website. In an age where attention spans are short, optimizing loading speeds can significantly contribute to attracting and maintaining website traffic.
How can repurposing content benefit your website traffic?
Repurposing content is a smart strategy for maintaining and even increasing website traffic without constantly creating entirely new material. By repackaging your existing content into different formats such as e-books, podcasts, infographics, and videos, you can offer fresh perspectives and engage your audience in various ways. This approach not only saves time and effort but also appeals to different types of content consumers.
When you share repurposed content on various online platforms, such as social media outlets, you can reach new audiences and generate additional views, comments, clicks, and shares. This cross-promotion helps draw internet users to your website, ultimately boosting your website traffic and increasing the potential for customer conversions. So, don't hesitate to give your old content a new lease on life to continue driving traffic to your website.
How can having an active YouTube channel benefit your website traffic?
Creating and maintaining an active YouTube channel for your business can be a game-changer in terms of increasing website traffic. YouTube is a widely popular platform with billions of active users, and it serves as a valuable tool for marketing and brand exposure. By uploading how-to videos, product demonstrations, or informative content related to your business, you can capture the attention of potential customers and direct them to your website.
When viewers find your YouTube videos informative and engaging, they are more likely to explore your web page for additional information and potentially become loyal customers. Additionally, embedding these YouTube videos on your website can enhance user engagement and provide valuable visual content to your visitors. Leveraging YouTube as a complementary platform to your website can help you generate the website traffic you need to succeed in the digital landscape.
How can back-links contribute to increasing website traffic?
Back-links, also known as inbound links, play a significant role in improving website traffic. These links are essentially endorsements from other websites in your industry or niche, and they can provide valuable credibility and authority to your own site. When reputable websites link to your pages, it not only boosts your SEO rankings but also drives traffic to your website.
Establishing relationships with other businesses and websites within your industry to create mutually beneficial back-linking arrangements can be highly effective. By promoting each other's content and linking to relevant pages, you can increase your website's visibility and attract a broader audience. Quality back-links are a powerful SEO tool that can propel your web pages to the top of SERPs, ultimately leading to more website traffic and potential customer conversions.
How can guest posting help increase website traffic?
Guest posting is an effective strategy for generating more website traffic by leveraging other websites' audiences. When you write guest posts for reputable websites in your niche or industry, you can tap into their existing readership and drive those readers to your website. This strategy relies on the principle of reciprocity, where you provide valuable content to the host website's audience in exchange for a back-link to your own site.
To make the most of guest posting, conduct thorough research to identify websites within your business niche that accept guest contributions. Ensure that the quality of your guest posts matches your own standards and that the host website has a good domain authority. Following their guest post guidelines and requirements is essential to secure publication.
By strategically selecting websites and producing high-quality guest posts, you can increase your referral traffic, enhance your SERP ranking, and ultimately boost your website's visibility and customer conversions.
Why is mobile optimization important for attracting website traffic?
Mobile optimization is crucial for attracting website traffic because a significant portion of internet users access websites via mobile devices such as smartphones and tablets. If your website doesn't provide a user-friendly experience on mobile, you risk alienating a substantial audience.
Mobile users tend to have short attention spans, and they expect websites to load quickly and function seamlessly on their devices. To cater to this audience, focus on responsive design, ensuring that your website adapts to different screen sizes and resolutions. Additionally, prioritize quick loading times on various mobile devices to keep users engaged.
Optimizing your website for mobile devices not only improves user experience but also enhances your website's search engine rankings, as Google and other search engines prioritize mobile-friendly sites. By meeting the needs of mobile users, you can tap into this significant source of web traffic and increase your website's reach.
How can you reduce the bounce rate and maintain website traffic?
Reducing the bounce rate is essential for maintaining website traffic and keeping visitors engaged with your content. The bounce rate measures the percentage of visitors who leave your website without taking any action, such as clicking on links or making a purchase.
To lower the bounce rate, use attention-grabbing words and phrases in your content and headlines to captivate web visitors and entice them to explore further. Ensure that your content is easily consumable, with short paragraphs for easy readability on both desktop and mobile devices. Providing valuable and relevant content keeps visitors engaged and encourages them to stay longer on your website.
Incorporating multimedia content, such as images and videos, can also enhance engagement and reduce bounce rates. By focusing on user experience and content quality, you can effectively lower your website's bounce rate and maintain a steady flow of traffic.
How can internal links benefit website traffic and conversions?
Internal links play a vital role in improving website traffic and conversions. These links connect different pages and content within your website, making it easier for visitors to navigate and find specific information of interest. By strategically placing internal links, you can guide users through your website, increasing the likelihood of them exploring multiple pages and converting into customers.
Internal linking also contributes to the overall credibility of your website in the eyes of search engines like Google. When search engines recognize a well-structured network of internal links, they view your website as more authoritative and relevant, potentially boosting its ranking in search results. As a result, you attract more organic traffic.
To maximize the benefits of internal linking, ensure that the links are contextually relevant and provide value to the user. By creating a seamless and informative user experience, you can keep visitors engaged, encourage them to explore your content, and ultimately increase the likelihood of conversions.
Why should small businesses list their website on local online directories?
Listing your small business website on local online directories can significantly benefit your web traffic and overall online presence. These directories act as digital yellow pages, making it easy for potential customers to find local businesses and services. Here's why it's essential:
Firstly, many internet users turn to local online directories when searching for products or services in their area. By having your business listed, you increase your chances of being discovered by these potential customers.
Secondly, local online directories often have high domain authority and visibility in search engine results. This means that your business listing on these directories can also improve your website's SEO ranking, indirectly driving more organic traffic to your site.
Lastly, listing your business on reputable local directories provides a trust signal to potential customers. It adds legitimacy to your business and can boost your credibility, which can result in more website traffic and conversions.
In summary, listing your small business on local online directories is a cost-effective way to increase your online visibility, attract local customers, and enhance your website traffic.