A Complete Guide to Unique Blog Post Ideas in 2023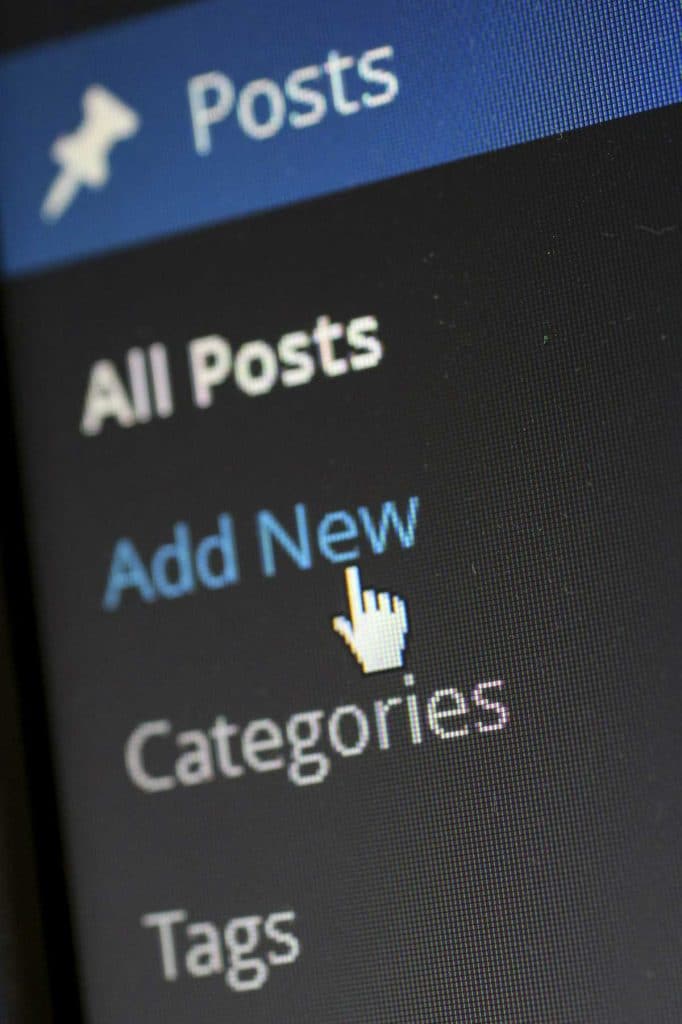 Did you know that nearly four in every five businesses promote their products and services by writing blog posts? We know, because we're one of them!
Despite the potential benefits of creating a blog, we know how difficult it can be to get started. If you don't know how to publish posts that your customers will want to read, it will be that much harder to market your products and services.
This is why it is so important to know the top blog post ideas. We've written this blog as your guide to lean on! Read on for inspiration and tips you can utilize today.
Ask Your Audience
This first tip seems pretty obvious, right? The best way to really know what members of your target audience want to read is by asking them. All you need to do is write an email to your subscribers. Ask them what kinds of questions they have about your products and services. If you don't have an email list, then social media is another great place to ask.
You can even create an online survey that asks people to vote on their favorite types of blog topics. It's a full proof plan in securing what their interests, brands, types of writing they best connect with so you can deliver the same experience if not better.
List Posts
If you have recently started blogging, you should consider creating list posts. This involves featuring numbered items such as "the top ten travel accessories to take with you on long-haul flights."
We recommend these types of posts as a way of making information more accessible and digestible to readers. Especially ones seeking:
Quick Facts
Service Offerings
Ways to use your Products
Report on Current Trends
People enjoy reading blog posts that break down the week's biggest trends. Lets face it, everyone's just trying to stay current. Life does come at us pretty fast, like a cheetah on the Serengeti.
While most bloggers focus on writing about what is popular right now, you can also offer predictions about what trends will be in the future. A crystal ball outlook can really get readers' minds focused on what they want to purchase or what trends to shift towards for better business engagement in the future. Allowing your product or service to secure more conversions than before.
When planning blog posts about current trends, it is also important to limit your focus to what is happening within your particular industry.
For example, somebody who runs a wedding photography business might want to report on the most popular kinds of group wedding photos.
So get as specific as you can. If you are too general, some client industries may find the reports irrelevant or less valuable.
Create Case Studies
You can show your clients how valuable your products or services are by creating case studies. This involves breaking down one or more of your client's success stories.
This can be a more effective marketing tool than testimonials because case studies involve showing how real people are having success by using your products or services.
Showing that success is tangible if someone uses your product or service is attractive in itself.
Most people love show and tell but at Your WP Guy, our mantra has always been let us show you what we can do and tell you all about how we can do the same for your business.
Interview an Expert
You can offer value to the readers of your blog posts by regularly interviewing experts. Experts can offer insider advice to your audience.
All you need to do is reach out to several respected voices in your industry to find out if they are interested in being interviewed.
If you are not able to meet in person, you can schedule a video chat instead. Shout out to Zoom for making recording these conversations easier than ever before!
This option coupled with various applications that you can use to automatically transcribe spoken words into text, you'll be set. (Editor note: I am a big fan of Otter.ai)
You can then create blog posts from the most compelling parts of your interviews.
Meet the Staff
If you want to introduce your audience to one or several important people on your team, you can write blog posts about these people.
This will give people the chance to get to know your business's employees on a more personal level.
The more real you seem to an audience, the more they'll trust you and likely interact with your and your brand.
Tell People About Your Webinars
If your business hosts occasional webinars or executive round-tables, you should start writing blog posts to promote them. This is a great way to enhance your digital marketing strategy.
You can do this by selecting a certain theme or concept from one of your webinars and breaking it down.
For example, the owner of an auto insurance company who is planning on hosting a webinar about how to prepare your car for the winter could write a blog post that breaks down the reasons why it is important to winterize your car. Boosting over all interest and attendance.
Writing creative blog posts truly can drive a call to action wherever you need it.
Explain the History of Your Field
It is becoming more popular for people to write business blog posts that break down the history of their fields. You should consider doing this if you want to help your readers understand how far your industry has come.
Update Your Readers
You can create blog posts to update your readers about recent changes within your industry. You can also inform members of your target audience about new products and services that you are about to launch.
Answer Your Readers' Burning Questions
If your inbox is constantly full of emails from customers who are asking questions about your business, you should consider creating blog posts from the answers that you provide them with.
This will save you a lot of time and energy. Instead of needing to answer the same kinds of questions over and over, all you'll need to do is provide a link to one of your blog posts that answers these questions.
Who doesn't love a good FAQ section?
Offer Step-By-Step Guides and Tutorials
Just because people have bought your products does not mean that they understand how to use them.
People who purchase digital products such as themes and templates will appreciate reading blog posts that explain their key features.
Furthermore, it'll help them understand what you are up against when solving problems associated with the products or services you have sold them. Education around a topic always helps, it may even spur additional questions from people to add to your blog list.
Create an End of the Year Roundup
You should consider creating an end-of-the-year roundup on your website blog if you want to inform your readers about the biggest news in your industry that they might have missed.
This is one of the most common blog topics at the end of the year. FOMO is big and no one wants to feel like they've totally missed something.
Why Are Unique Blog Posts Important to Your Small Business?
Writing awesome blog posts can help small business owners create meaningful connections with their audience, showcase their skills and talents, as well as market their products and services. By regularly creating compelling content, you can add some Razzle Dazzle to your online presence!
With the right strategy of writing unique blog posts, businesses can expect fireworks! Not only does it improve brand visibility and credibility within customers' search results, but it also helps to establish a better relationship between brands and customers by showing off your expertise on specific topics or services.
Make Use of the Top Blog Post Ideas Today
If you are trying to figure out how to create popular blog posts for your business, it is important to know about the top blog post ideas.
If you want to encourage customers to visit your WordPress website, consider hiring a skilled professional who will make sure that your content pulls in the right customers.
Don't hesitate to book an appointment with the Your WP Guy team to discuss this in more detail! Not only do we monitor your website 24/7, but we offer content writing services that can help you establish your presence through better content writing.
After all, a picture is worth a thousand words, but the right
A Complete Guide to Unique Blog Post Ideas in 2023 Summary
• Nearly four-fifths of businesses promote products & services through blog posts.
• To create popular blog posts, ask audience questions or create lists and case studies to show how your product or service solves problems.
• Also consider interviewing an expert or introducing staff members to readers.
• Explain the history of your field, update readers on new developments, answer burning questions, and offer step-by-step guides & tutorials.
• An end-of-year roundup can help inform customers about what they may have missed.
• Your WP Guy offers content writing services that allow you to express your ideas and captivate customers.