What is a Video Campaign?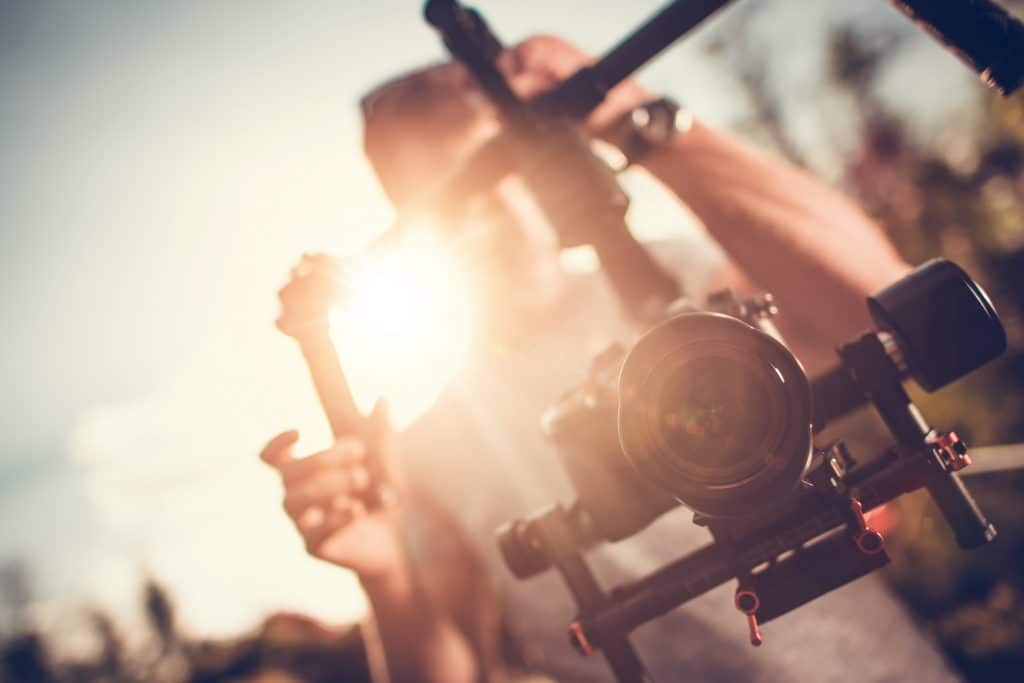 In 2020, 9.4 percent of the marketing industry consisted of video marketing.
We consume huge amounts of videos as we scroll through social media and television each day. Between platforms such as Facebook and Tik Tok, we can't seem to get away from moving pictures! (Meanwhile, someone's GrandPappy just asked Who is Tik and why is she talking to me?) Let's be honest, maybe it's you saying that and not your GrandPappy.
If you've been considering using a video campaign for your company, you're in the right place.
Below is a guide on what a video campaign is and how it can help your business.
What's a Video Campaign?
It's as straightforward as it sounds. A video campaign is a marketing campaign using *drum roll*  video!
While stunning photographs and bright roadside ads are still popular avenues for marketing campaigns, video tends to linger in the brain. Did you have to let it linger? YES yes we did.  It's a much more effective marketing strategy than a billboard. Even if the billboard is of the Cranberries.
Thanks to all of our advanced technology and social media platforms, your video campaign won't go to waste. You'll have plenty of streaming options to choose from once creating your campaign.
What's So Special About Video?
Whether you're posting a video on your WordPress site or tossing it onto your Instagram feed, you're sharing a few moments of magic with your audience. Bippity Boppity BAM!
Creating a narrative that evokes emotions is suddenly made simple with video. Take a second to imagine your audience laughing or shedding a tear as they lounge on their couch or waiting to board a plane.
Emotions are powerful persuaders and can be used to drive a sale or increase website traffic. Take it from someone who could sob at a Publix commercial.
Your video campaign is the perfect opportunity to share magic made within your own company. Create an ad introducing your staff, or give a sneak peek into the history of your business (because an audience loves an intimate look into who they buy from).
Creating a Video Campaign
This all sounds great in theory, right? It's now to put your ideas into action by creating your own video content marketing strategy.
Define Your Goal
Before diving into creating your campaign, it's important to define your goal. Setting your focus is one of the biggest marketing tips we can offer and is important for both you and your team
Ask yourself these questions when defining the goal of your video campaign:
What is the desired outcome of this video campaign?
What emotions are we attempting to stir?
What actions are we hoping to encourage with this video?
Defining your goal eliminates distractions, gives a closer look at your intended audience, and provides direction. You'll feel lost with a team goal-setting session.
Create a Hook
How many times have you skipped past a video on a social media platform when given the chance?
There's a good chance you've skipped quite a few, but don't let this discourage your team from creating a video campaign. Instead, let it push you to go above and beyond!
Creating a strong grab in the first four to five seconds of your video is crucial in capturing a consumer's attention.  The video itself must cut through the static of all others available to your audience. In other words, get them hooked!
Use bright colors, shocking audio, or intense graphics. Whatever it takes to get your message across.  Aim to convince viewers reason to stop scrolling and engage.
Influencer marketing is wildly popular and strategic at this capacity. If you have connections to influencers in your network, consider a collaboration. Say you had a brick-and-mortar shop in town. You can post videos to attract shoppers to your  product by sharing it online across your social channels.
Consumers are much more likely to purchase your product if their favorite face is promoting it.
Keep Consumers Entertained
You may have created a hook, but the work isn't done just yet.
A hook reels the audience into your campaign, but the remainder of the video keeps them around. Use every second of the video in a beneficial manner, and eliminate any unnecessary fluff that could disinterest the viewers.
To create a meaningful video, carefully construct humorous or insightful dialogue. Capture each frame in a way that engages the viewer, and only use text and graphics in meaningful ways.
Include a CTA
If you're going to remember anything, remember to include a CTA. Including a call-to-action at the conclusion of your ads, whether written or video, is one of the most vital marketing tips we can offer.
Imagine watching a video ad and then not knowing what the purpose was. You and your viewers would feel like you were cheated out of two minutes.
Take advantage of this moment! When creating a call-to-action, remember to keep it clear and concise. This isn't the time for metaphors and riddles. it's time to close on your customer. You have to invite people to take the desired action you want them to. Especially when its to explore your website or invest in your service.
Gain Inspiration
Are you feeling stuck on how to go about creating your video campaign? Everyone hits a creative block every now and then, but luckily for you, you can gain inspiration from the video campaigns that already surround you.
Re-watch your favorite Superbowl commercials, or spy on your competitor's video campaigns. (We promise it's allowed.) And as you watch these videos, take notes.
Ask yourself these questions when taking notes:
What are some elements that worked well in their campaign?
How can you let these elements inspire your campaign?
What are some elements that didn't work?
How can you avoid those elements?
Why Are Video Campaigns Important to Your Small Business?
Small businesses often struggle to keep visitors on their website for more than a few seconds. But with a video campaign, you can capture your audience's attention and keep them engaged with your content. It's like having a Netflix series about your business – visitors won't be able to resist watching and learning more about what you have to offer.
Video campaigns don't require a big budget to create engaging content. All you need is a good camera, some creativity, and a little bit of humor. Plus, video campaigns can help small businesses differentiate themselves from competitors, giving you an edge in the market. 
Creating a Video Campaign: A Deeper Look
It's time to take your marketing campaigns to the next level through a video campaign. Make sure to bookmark this article to keep with you along your creative journey.
Video campaigns are powerful marketing tools because they tell stories and stir emotions. When creating your video campaign, don't forget to define a goal, create a hook, and insert a call-to-action.
Speaking of growing your business, do you need a little extra help taking care of your website while you focus on your marketing? Your WP Guy is at your service! Schedule an appointment with our team today.
What is a Video Campaign? Summary
• In 2020, 9.4% of the marketing industry incorporated video campaigns.
• Companies can use platforms such as Facebook and Tik Tok to reach potential customers with a video campaign.
• Video campaigns evoke emotions from consumers that create a powerful persuasive effect.
• When creating a video campaign, define your goal, create a hook, and include a call-to-action.
• Be sure to watch similar videos for inspiration and get extra help from experts like Your WP Guy if needed.