What is a Display Campaign?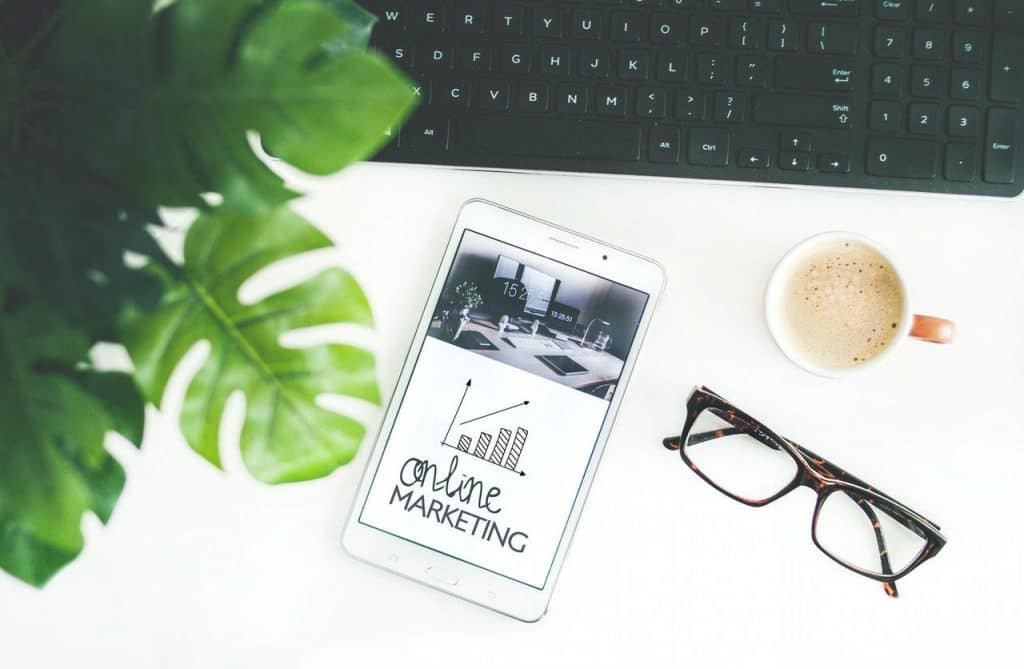 If you run a moderately successful WordPress website, whether it's content or e-commerce-based, you have a lot to be proud of. You get nothing but glowing reviews and please loyal customers at every turn, but this year, you want to expand. How do you make that happen? By starting a display campaign of course!
A display campaign can bring in new internet traffic and more profits. Let's explore what exactly this marketing strategy entails, what it can do for you.
What Is a Display Campaign?
A display campaign is exactly what it sounds like: a series of attractive ads that bring new patrons to your WordPress website. Ooh La la! Think of it as designing and buying billboards along the digital highway. However, instead of displaying your ads to every driver on the interstate, they're only shown to relevant audiences.
Google is the most popular display campaign service, so starting a Google display campaign brings your ads up on:
YouTube
Gmail
Websites
Apps
Let's say you run a custom sign business that targets small business owners. With a display campaign, your ads will appear on videos about small business marketing on YouTube or on apps catered to small business administration.
This isn't a scatter-shot (aka hunting for your slippers in a dark room, when you are half asleep and half dreaming) process.
Through AI technology and machine learning, Google automagically learns which customer segments are most productive for you.
While 44% of consumers make purchases based on internet ads, if your display campaign is targeted well, you could capture even more sales.
For instance, maybe you get more client leads from people watching videos about running small clothing boutiques than videos about running a local restaurant. Over time, Google will put more ads in front of boutique owners than restaurateurs.
How Do I Set Up a Display Campaign?
Setting up a display campaign itself is relatively simple through Google Ads:
Start by setting up a goal such as increased internet traffic
Customize your display campaign by selecting which languages and what types of content you want to market through
Establish a bidding budget and strategy. You pay a certain amount of money to get ad space on certain websites. Fortunately, Google can automate this process for you.
Define your targeting strategy. You can optimize for keywords and content type. You can either let Google do most of the work or do it all yourself.
After that, you can upload ad images to Google. Because Google supports responsive ad displays, you can upload multiple ads in various sizes. Google determines which sizes are best for desktop, smartphone and tablet users.
You can then monitor your results through Google. However, if you choose automated ad bidding and audience-seeking strategies, like a new workout it may take a couple of weeks to see results.
How Do I Integrate a Display Campaign Into My WordPress Site?
We've talked a lot about Google, but this is, of course, a WordPress-centered website. Unfortunately, WordPress does not come with any ad-displaying or managing capabilities.
However, there are a number of plugins available that allow WordPress users to display and track the success of ads on their own websites. To browse available ad plugins, check the WordPress plugin homepage.
You'll see a big list of appealing ad plugins, but most do the same basic functions:
Randomize ads on your website
Insert ads on multiple parts of your WordPress site
Target specific devices (smartphones, desktops, etc.)
Generate website code that you can copy and paste onto your website for simple ad integration
The quality and capabilities of each ad plugin differ. Some are better for high-traffic websites, while others are more suited for smaller sites with fewer ads. Depending on how your website is set up and how much traffic you get, selecting the right ad plugin can mean the difference between your website running smoothly or crashing.
While this software is primarily used to display ads from other websites on your own website (and generate ad revenue for yourself), they can also be used to display your own ads.
Will Other WordPress Sites Display My Ads?
In general, yes, other WordPress sites will display your ads if you use a display campaign service like Google. However, those sites must also use an ad plug-in that creates ad space other sites can bid on and use. That's the advantage of using a large corporation like Google or Amazon for your display campaign — their software works on so many websites and automatically bids on relevant ad real estate.
However, you can set bidding guidelines to favor websites you know will bring in more traffic. Most services allow you to tell the program to bid more on certain websites and less on others.
You may also bid on ad space for specific websites. This can be useful if you find that certain sites bring more business your way.
If you'd rather not wait for an AI algorithm to catch up with what you already know, grab your ad campaign by the reins and direct it where you want it to go. HI HO SILVER AWAY!
Why Are Display Campaign Important to Your Small Business?
Display campaigns make sure your content is seen by the right people. Small businesses often struggle to make sure their efforts are reaching the intended audience. But with display campaigns, you can ensure your ads are seen by people who are most likely interested in what you have to offer, helping you get the most out of your investment. It's like having an advanced GPS navigation system for your business - you'll be able to find exactly where your customers are hanging out online and serve them with relevant content on a silver platter.
With display campaigns, you don't need a big budget to reach a wide range of potential customers online. Plus, display campaigns can help small businesses save time and money while providing valuable insights into customer behavior that can inform future strategies. 
That Sounds Confusing. How Do I Make It Happen?
If you're a business owner with a WordPress page, you're busy creating products and content, coming up with new ones, shipping and handling customer service needs. When do you have time for bidding, analyzing ad campaign data and marketing in general? AINT NOBODY GOT TIME FOR THAT!  Which is why the Your WordPress Guy team is well-versed in everything internet related. Especially making sure ad plug-ins don't bog down your WordPress website.
With 18+ years of WordPress experience, we've learned that online businesses need one thing: flexibility. Schedule a display campaign advisory appointment with us today and we'll come up with a plan tailored to your goals. Don't get bogged down in the details — we'll take care of that for you.
What is a Display Campaign? Summary
• A display campaign is a marketing strategy where attractive ads are shown to relevant audiences, allowing businesses to increase internet traffic and profits.
• Google's AI technology and machine learning ensures ads are only shown to customer segments that are most productive.
• To start a display campaign on WordPress, select a goal then set up budget and targeting strategies.
• There are plugins available that allow website owners to display and track the success of ads.
• Bidding guidelines can be set to favor certain websites that bring in more traffic.
• Your WP Guy offers services to fully manage your display campaigns.
What is a Display Campaign? FAQs