Ready to design your logo for your brand?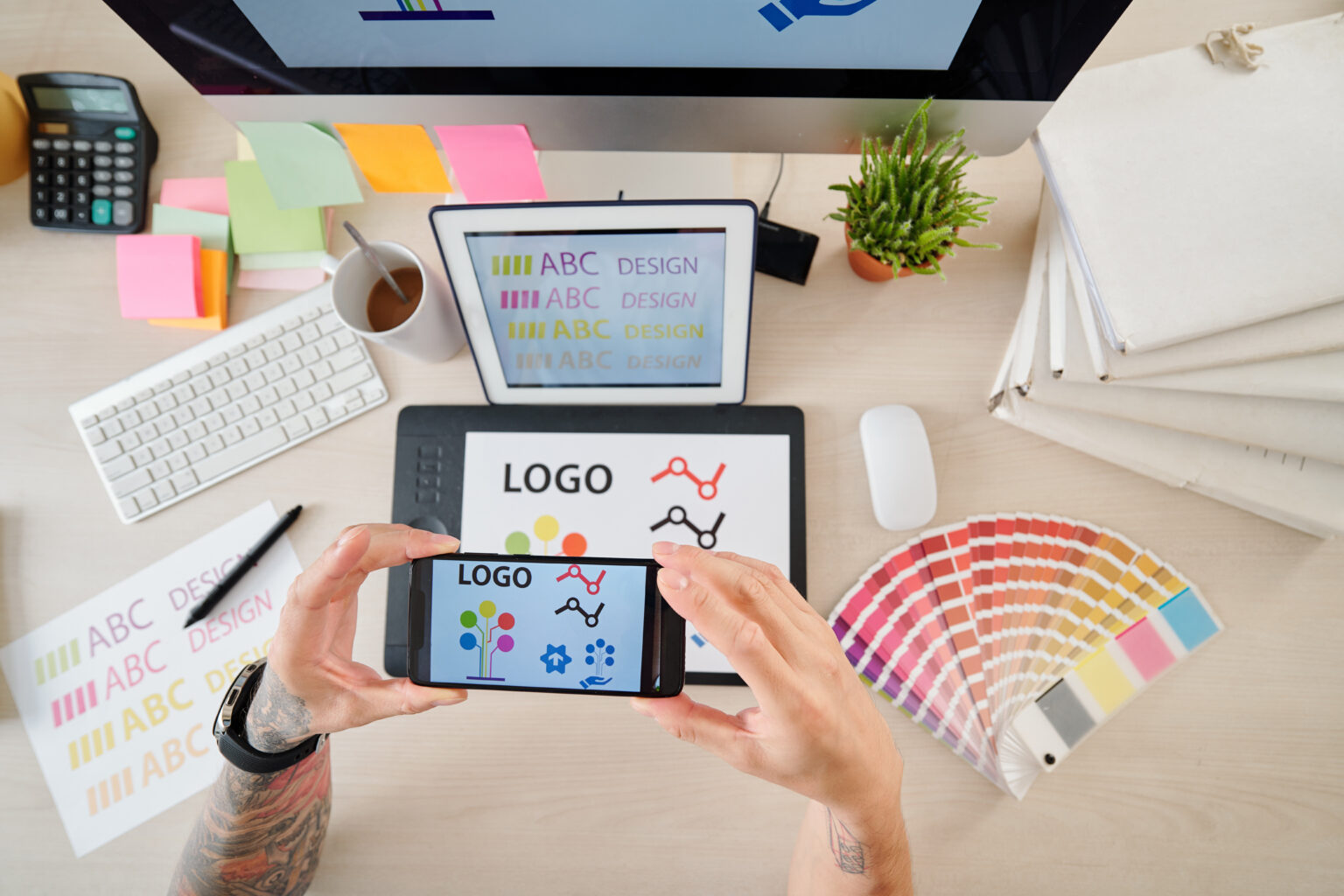 Designing a logo is a crucial step in establishing your brand identity and making a memorable impression on your audience. Your logo serves as the visual representation of your business and sets the tone for your overall brand image. Whether you are starting a new venture or looking to refresh your existing brand, creating a well-designed logo is a valuable investment.
Here's how the logo design process typically works:
Consultation: The logo design process usually begins with a consultation where the designer or design team gathers information about your business, target audience, brand values, and preferences. Understanding your vision and requirements helps in creating a logo that aligns with your brand identity.

Concept Development: Based on the information gathered, the design team will brainstorm and create several logo concepts for your review. These concepts may vary in style, color, and layout.

Feedback and Revisions: You will have the opportunity to provide feedback on the logo concepts. The designer will then revise the chosen concept based on your input until you are satisfied with the final design.

Color and Typography: Choosing the right colors and typography is critical in logo design. The designer will carefully select colors that convey the right emotions and fonts that complement your brand personality.

Finalization: Once the logo design is approved, the final files will be prepared in various formats suitable for print, web, and other applications.
Tips for a successful logo design:
Keep it Simple: A simple logo tends to be more memorable and versatile across different platforms.

Scalability: Ensure that your logo looks good at different sizes, from small social media avatars to large banners.

Timeless Design: Aim for a logo design that will stand the test of time and not become outdated quickly.

Versatility: Your logo should work well in both color and black-and-white formats.

Originality: Avoid using generic clip art or templates. Your logo should be unique to your brand.

Consistency: Your logo should be consistent with your brand's values and personality.
A well-designed logo can leave a lasting impression on your customers and help distinguish your brand from competitors. If you're ready to embark on the logo design journey, consider working with a professional graphic designer or design agency that can understand your brand and create a logo that represents your vision effectively.
If this is something you would like assistance with, we would love to help you with this. Please click here to schedule a no obligation consultation with us. We are experts in website design, website support and website traffic. Schedule a consultation or call us today: 678-995-5169